Whether you're a knitting pro or a beginner, these adorable warm weather knitting patterns are an excellent way to test out your skills and make something cute for the upcoming season. Plus, making your own clothes and accessories (while it takes some practice) can help build new appreciation for where your items come from and help you avoid the fast fashion trap. For beginners, I highly recommend checking our the free tutorials on We Are Knitters to get started!
This knitting pattern is the perfect way to get excited for warm weather! It's knitted flat in multiple pieces, making this a great option for beginners. Pieces like this prove that knitting isn't just for your grandma any more: the entire pattern store at Another Knit is super fun and modern.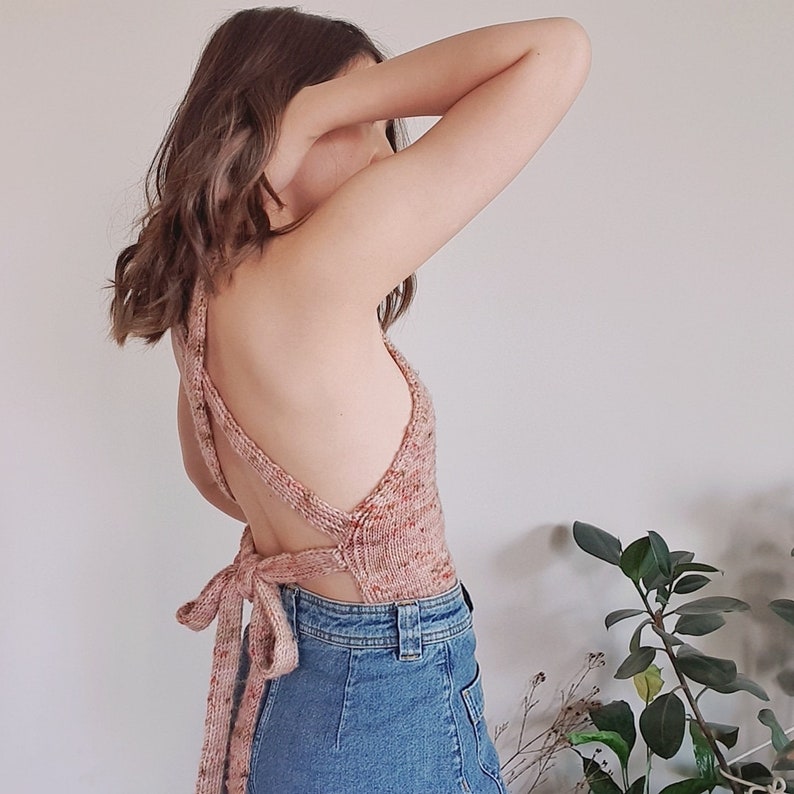 2. The Picot Scrunchie by We Are Knitters (free knitting pattern!)
If you're looking to start small, this picot scrunchie is an excellent (and free!) way to build your skills. It's also a great stash buster if you have lots of yarn odds and ends to use up. These work up quickly and make excellent gifts as well.
This knitting pattern is inspired by the cherry blossom season, looping the excitement of spring into every stitch. A wide ribbed stitch pattern and flattering V-neck design would look great under a lightweight denim jacket or on its own during the transitional weather season.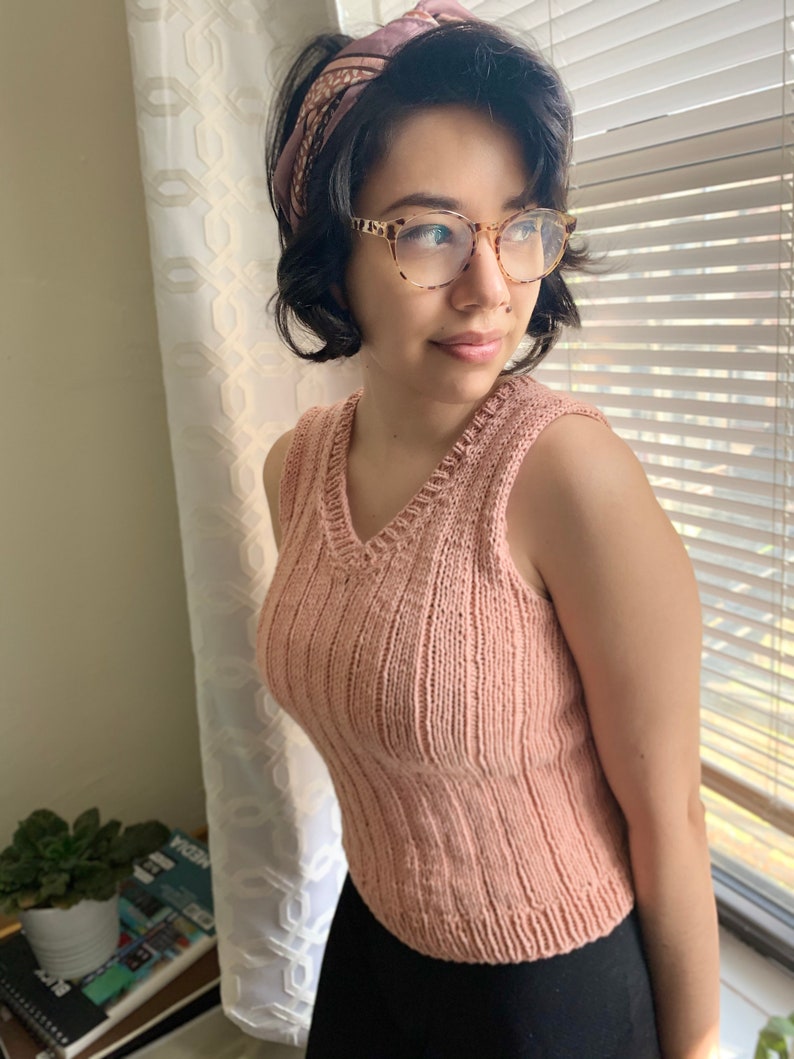 I love a simple, modern knitting pattern that feels like something you'd see in stores. This knitted tank top is the perfect mix of simple ribbed stitches and a slightly looser, cozy fit. The beauty of a pattern like this is once you've gotten it down the first time, you have the ability to make several versions for yourself (and others) in different colors too.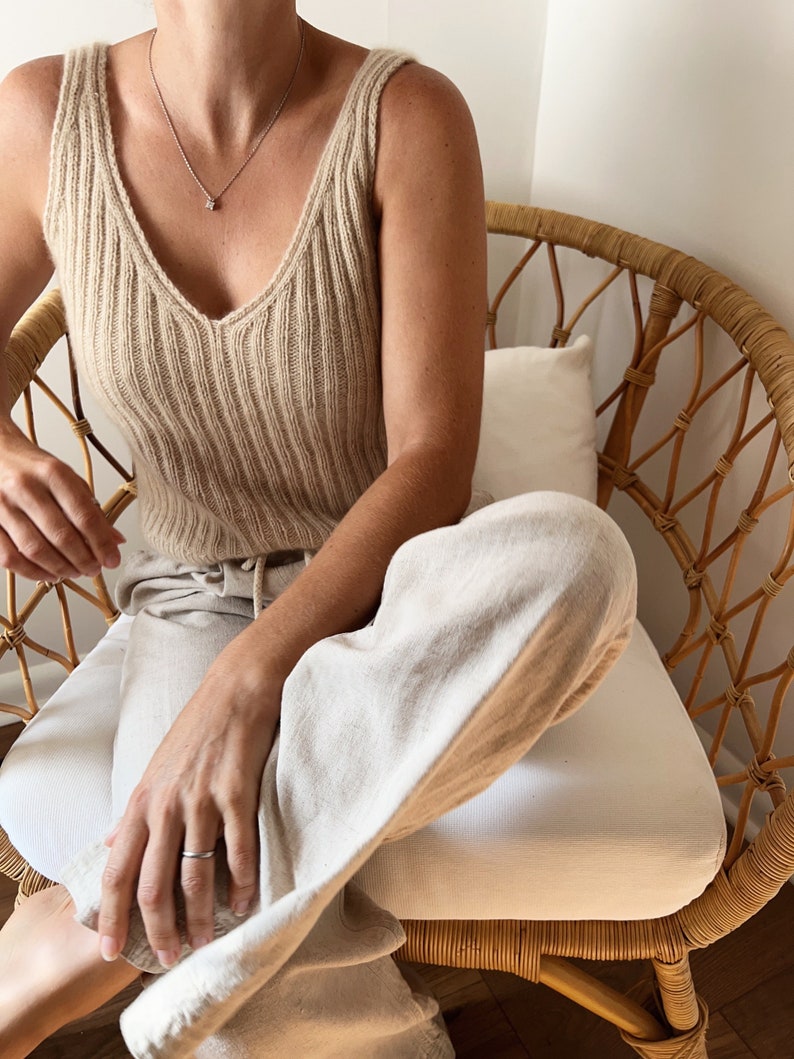 This cozy matching short set knitting pattern has summer lounging written all over it. You can also mix and match both pieces, pairing the top with jeans for an easy casual day look. Once you have the pattern down, you can make sets in every size and color to build your own little handmade capsule wardrobe.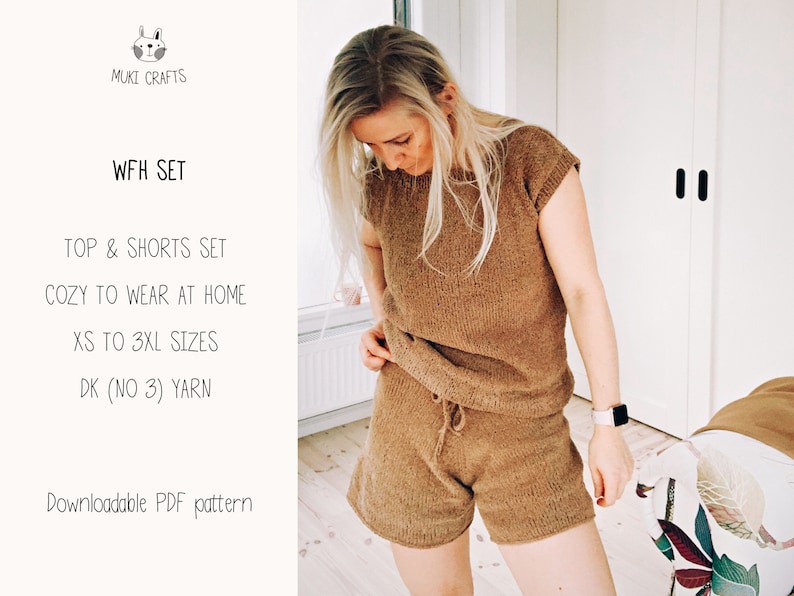 Okay, so this one is a crochet pattern, but most people start with crochet as a gateway to knitting. We Are Knitters also has a ton of tutorials to help you through the basics, so this would be great as a first project. Not to mention, a crochet net bag is the perfect way to stay prepared for impromptu beach trips and grocery store runs! Established fiber folk: add this practical pattern to your to-do list as an easy way to use cotton yarn you might already have.
This ribbed mini dress knitting pattern is an excellent way to add a full outfit to your warm weather closet! The design is delightfully modern and uses basic stitches and skills, making it a great option for beginners and intermediate knitters. Plus, any pattern that looks like it could have come off the rack at a big box store is a definite win.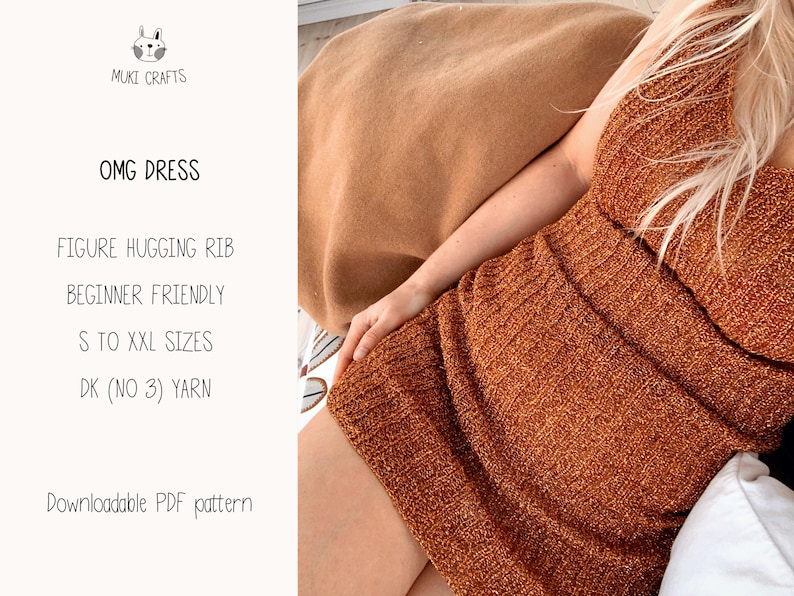 Why buy another pair of shorts when you can make them! There's something super timeless and fun about these loose-fit shorts, especially in a bright color for spring. The I-cord tie waist detail is also a nice touch, adding a little vintage inspiration to these comfy knit shorts.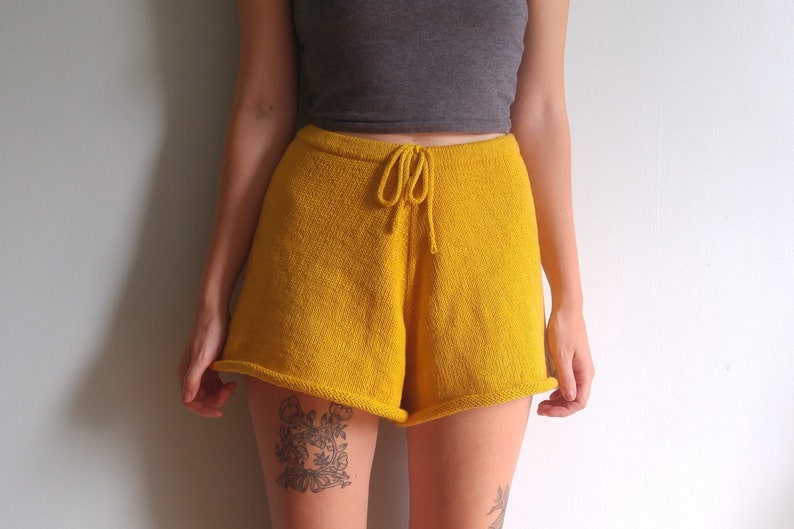 9. BRB Top by Muki Crafts
While it may not be oppressively hot yet, this top feels like an excellent heat-of-summer item for the beach or backyard. This open-stitch piece could be a serious heatwave lifesaver this summer, especially made with breathable cotton or linen yarns. It's a super versatile project that would wear well as a coverup or layered with a tank for a more pulled together outfit.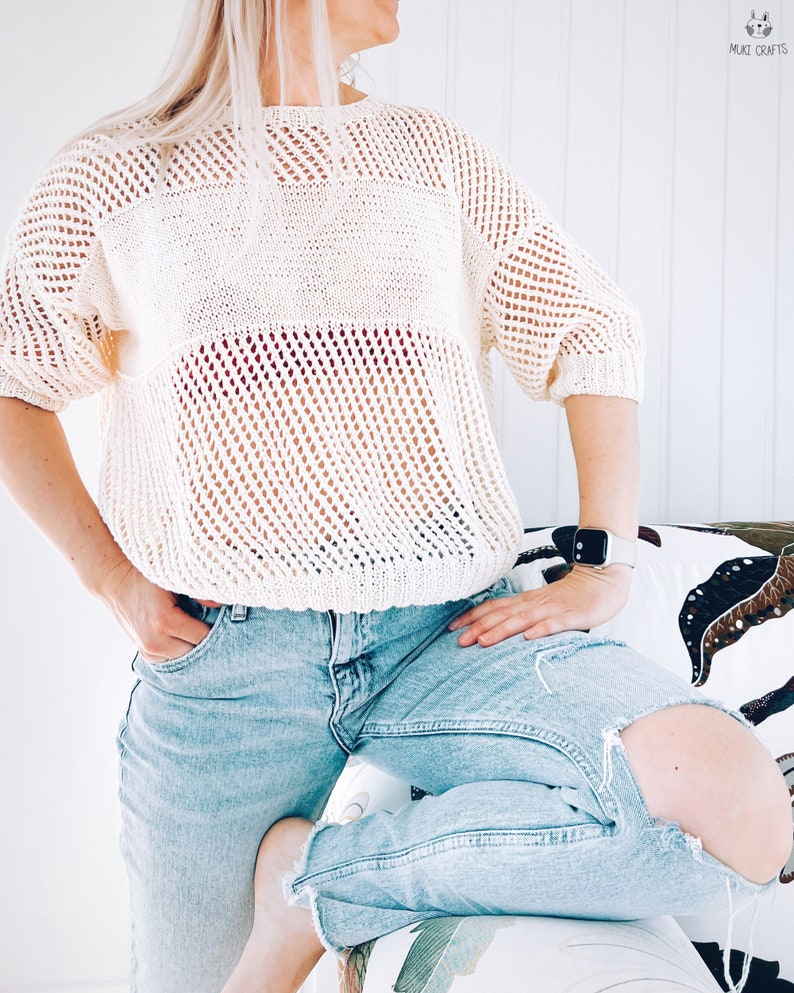 If you're just getting started in the world of knitting and would like to start with a simpler pattern or beginner kit, definitely check out some of the options at We Are Knitters. They have some great tutorials and free knitting patterns! 
If you're an experienced knitter and looking for a fun challenge, check out the growing Thrive Knits knitting pattern collection!
Note: This post features affiliate links, but all makers are hand-selected by me!